Carrie Colglazier Workday
In the summer of 2003, Carrie Colglazier a 2002 Hamilton Southeastern graduate was tragically killed by a drunk driver.  Carrie was a two sport All-State athlete in soccer and track and was very involved in the FFA program here at HSE.  Carrie was extremely passionate about her family, friends, teammates and her teachers and coaches.  She took a great deal of pride in being a Royal.
Workday is Saturday, November 4, 2023
Read More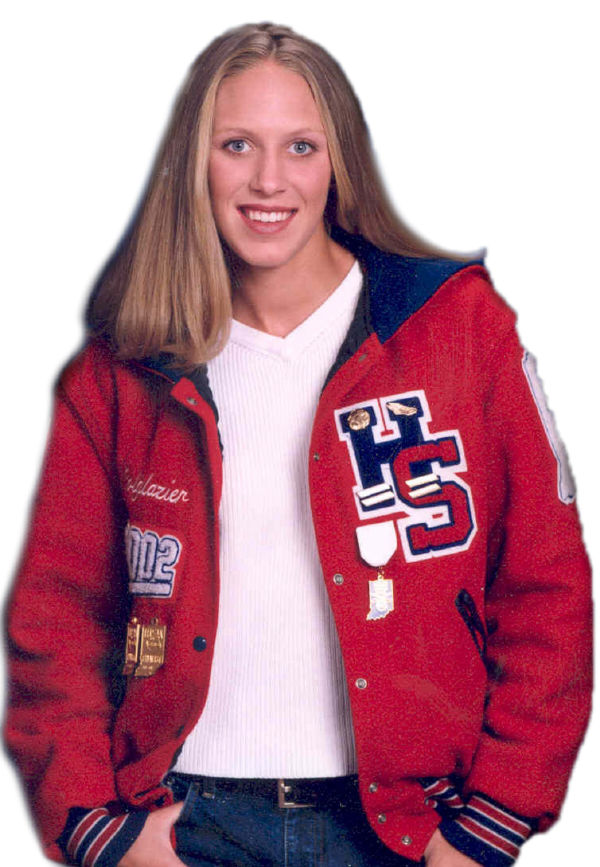 Scholarship
In cooperation with her parents, Hamilton Southeastern High School has established a scholarship in honor of Carrie. Funding for the scholarship includes a community service work day each year. On this day the HSE girl's track and soccer athletes, along with members of the FFA and National Honor Society, will be available to work for an 8 hour day with a minimum $25.00 donation per worker. All proceeds will go to the Carrie Colglazier Scholarship Fund. The scholarship is awarded annually at Senior Awards Night in May.
The scholarship is currently $16,000 awarded over 4 years. The scholarship is funded by Bud and Karen Colglazier, Community Service Work Day, FFA Donkey Basketball and private donations.
Application: Due March 8, 2024
Criteria
Must participate in Girl's Soccer, Girl's Track, be a Member of FFA or National Honor Society
Must participate in the community service work day throughout High School
School Activities
Academic Achievement
Community Service
Leadership Roles
Apply for Scholarship
Workday
Hire a student to do some fall outdoor work such as mulch, wash windows, paint, work on the lawn, plant flowers, trim bushes, rake leaves, empty gutters, clean the garage. All proceeds go to the Carrie Colglazier scholarship fund. The annual scholarship will be awarded this spring to a member of FFA, Girl's Soccer, Girl's Track & National Honor Society.
Workday is Saturday, November 4, 2023
WORK DAY COMMITTEE
About Carrie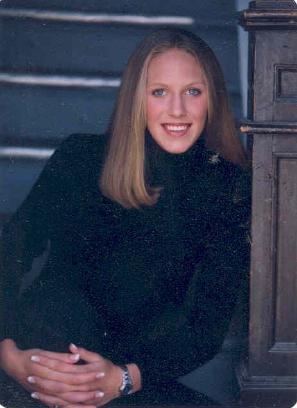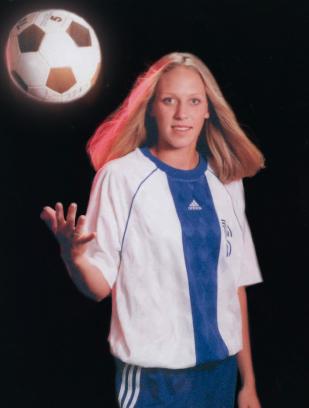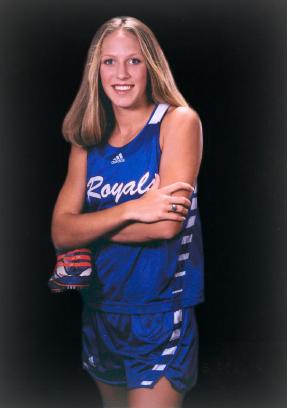 Carrie Camile Colglazier was born in Noblesville on April 11th, 1984. Carrie began playing youth soccer at age 5. By age 8 Carrie was playing travel soccer. She played club soccer for the Noblesville Rowdies, Indianapolis United and Carmel United. At HSE, Carrie established herself as a dominant player at the sweeper position. She won every major varsity team award including MVP Defense her sophomore year, the Golden Boot Mental Attitude Award her junior year, and the MVP offense her senior year. Carrie was All County and All Conference all 3 years and ICGSA All State her senior year.
In track at HSE, Carrie was All Conference and All County her sophomore, junior, and senior year, and was named captain her senior year. Carrie qualified for the state finals in track as a member of the 400 meter and 1600 meter relay teams and twice received all state honors.
Carrie was very involved in the FFA program at HSE, participating in multiple horse, livestock, and soil judging teams. She was a member of the National Silver Medalist Horse Judging Team and served as an officer for FFA and 4-H. Carrie was also a member of National Honor Society at Hamilton Southeastern.
Carrie had a great sense of humor; she brought smiles and laughter to even the most intense situations. She inspired everyone around her to be better-a better athlete, a better student, a better friend, and a better person. Throughout her life, Carrie was blessed with many fine teachers, coaches, mentors, and role models. Because of this, she too became a mentor, coach, and role model. Carrie always took pride in her family, her school, her teammates, her friends and in herself. Carrie inspired everyone she came in contact with and we are fortunate to carry on her legacy through this scholarship.
To learn more watch this video created by 2015 HSE Grad Noah Sandel. https://www.youtube.com/watch?v=Xlm_js-EAMA